Link up to a strong supply chain
Selkirk is ideally positioned for investment in the steel production and manufacturing supply chain, and related circular economy value added outputs.
Steel production and manufacturing play a key role in Selkirk's economy, accounting for 23 local businesses and serving as the "economic base" of the city's industry for over 100 years. In 2020, Manitoba generated $90.5 million in GDP from iron, steel mill, and steel product manufacturing.
Led by Gerdau, one of the largest(and greenest) steel mills in western Canada, Selkirk has become a significant "clean steel" production hub with extensive domestic and global supply chain networks. Clean steel is produced here and is recycled for use in many manufacturing applications around the world including transportation, infrastructure, energy, defense, and agriculture. Local and regional operations have developed a deeply integrated supply chain, with unique expertise while adopting sustainability practices.
In addition to Gerdau, Selkirk is home to several metal fabricating and manufacturing firms. Collectively they represent an innovative value-chain with some of the most sophisticated and efficient steel inventory management practices in North America. These companies include Metcan Industrial Corporation, Selkirk Machine Works, International Pipe, Kinetic Machine Works, and Karrich Industries.
Steel manufacturing companies in Selkirk have formulated a highly integrated value chain management system and have earned uncommon recognition for competitiveness, value creation, and outstanding client service. By having close commercial and operational connection with Gerdau, partner firms like Black Cat Wear Parts and Metcan Industrial Corporation, have become key suppliers to global leaders in heavy manufacturing such as John Deere.
The benefits to new entrants looking to invest in Selkirk's steel sector include proximity between manufacturers, suppliers and customers to lower transportation costs, reliable access to inventory, and value-added processing. Add in competitive electricity rates (96% renewable) and a highly skilled workforce with in-depth expertise, and you have the perfect North American location for your new or expanding steel business.
For insights into Selkirk's investment opportunities, please contact:
Tim Feduniw
Director of Sustainable Economic Development
Tel: 204-785-4953
Email: [email protected]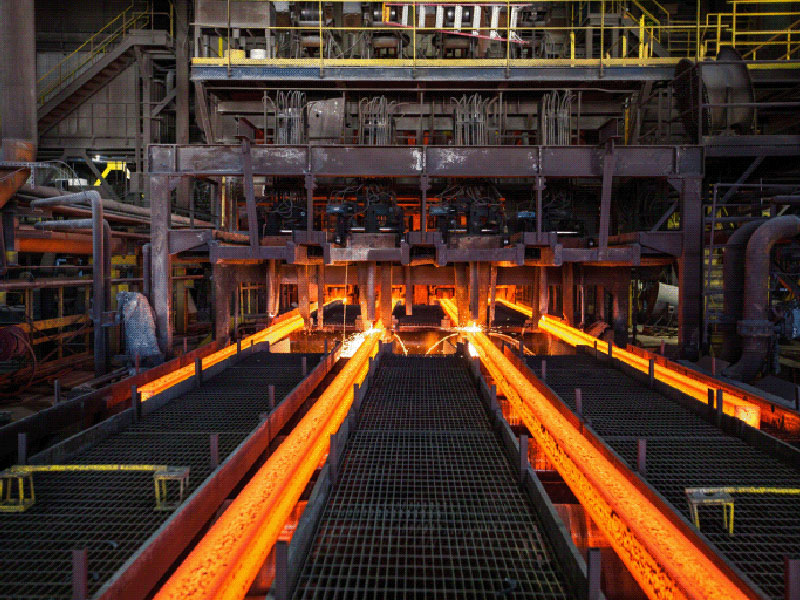 Making the circular economy go around
Through its recycling and manufacturing processes, Selkirk's steel sector produces useful by-products that serve as source material, or co-products, for other manufacturers resulting in a growing circular economy.
Co-products generated from steel production include blast furnace slag which is used for clinker in cement-making, steelmaking slag aggregate used in road construction and soil improvement, and process gases used for heat and electricity production; the list goes on. In all cases, using a steel industry co-product as a substitute for equivalent new material not only improves resource efficiency, but it also contributes to the sustainable circular economy. There are numerous untapped opportunities for businesses and investors to take advantage of in Selkirk with these source materials.
For more information about Selkirk's Key Industries, please go to Data and maps.