Gone global - ISO-certified Information and Data Integrity
Selkirk's information and data integrity has credibility on the world stage. Meeting the rigor of Geneva imposed practices and protocols, Selkirk is part of the World Council on Urban Data (WCCD). The City stands among an elite group of forward-thinking global cities large and small. As Manitoba's only ISO urban data certified community, Selkirk is committed to globally established economic, living, environmental and sustainability standards, targets, and measurements.
Accurate, transparent information is essential for businesses and investors looking for the ideal location for their next projects. Selkirk is one of 30 Canadian cities and the only one in Manitoba to gain the ISO 37120 certification from the World Council on City Data (WCCD). This certification confirms that Selkirk's data meets international standards and is third-party verified, demonstrating the City's commitment to data-driven planning, management, and investment.
With 96 different globally standardized indicators now in place, Selkirk is monitoring its progress in achieving sustainable development goals and objectives. These indicators measure efforts within its strategic plans. The City ensures prospective businesses and investors get the reliable data they need to make an informed decision. The numbers speak for themselves.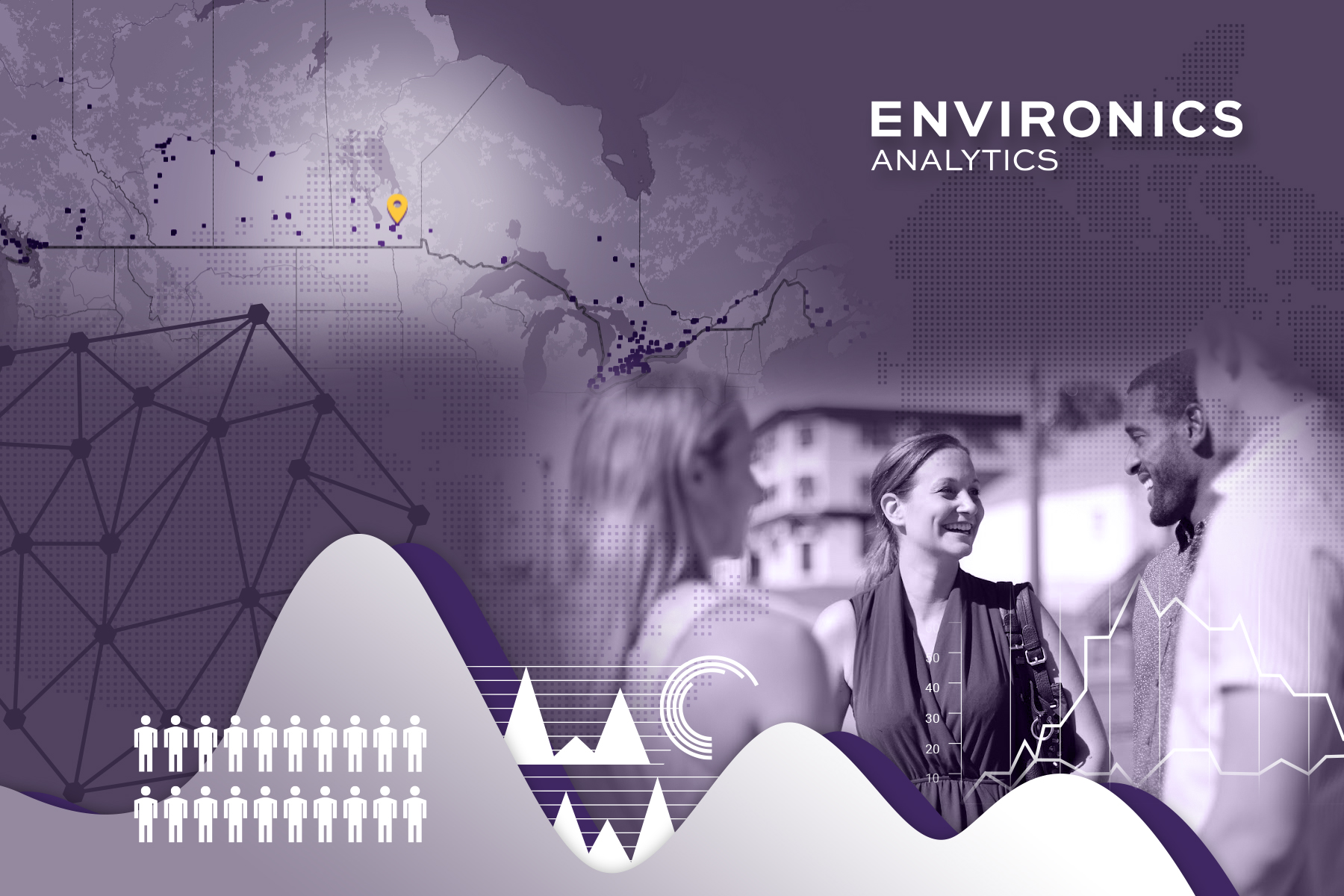 Selkirk's Numerical Geo Advantage
Selkirk is committed to providing information to clients that is of consistently high quality, accurate, relevant, timely, detailed, and trustworthy. Believing that good decisions are supported by reliable data, the city has partnered with Environics Analytics to provide the best of what is available augmenting your research efforts with the goal of making intelligent and strategic corporate investment expansion or location decisions.
A key database is DemoStats. This data consists of current-year estimates for more than 750 variables and includes demographic projections for approximately 500 of them for three, five and ten years into the future. It is an essential tool for Selkirk's team to understand consumer demand, gain a 360-degree view of markets and strategize future growth.
To gain customer insights according to shared demographic, lifestyle and behavioural traits, the city maximizes the use of Environics PRIZM. This segmentation system classifies neighbourhoods into 67 unique lifestyle types by integrating geographic, demographic, and psychographic data. Developed using dozens of authoritative data sources, PRIZM provides access to over 30,000 data points and is being combined with customized local data.
Critical to the value of data integrity is the ability to visualize the information on a mapping platform that allows users to do more with maps than ever before. Our geo-enabling data is employed to help conduct analysis, display and disseminate results, and make informed decisions about new businesses locations or expansions.
The geographic information system (GIS) technology is proven to be powerful and effective in delivering land-based functionalities to help sustain economic growth. These GIS tools provide the necessary platform for modeling and departmental collaboration.
See our independently verifiable data, dashboards, reports, and maps in action in Data and maps.