The ideal location to bring your creative vision to life
Selkirk is here to support you through your next project. The city combines a unique aesthetic and cultural vibe with the refreshingly accommodating spirit of community to ensure your production runs smoothly. Located conveniently within 35 kilometers of Winnipeg, Selkirk is a rural location qualifying for a tax credit bonus within reach of a large urban centre.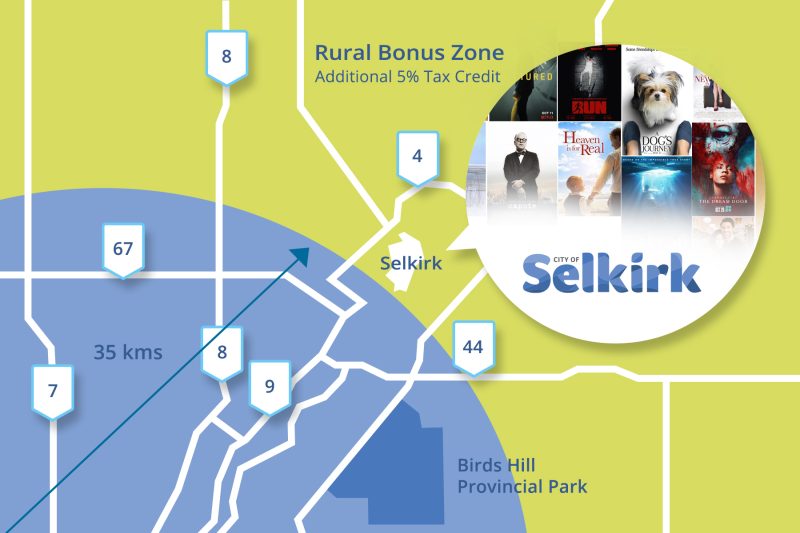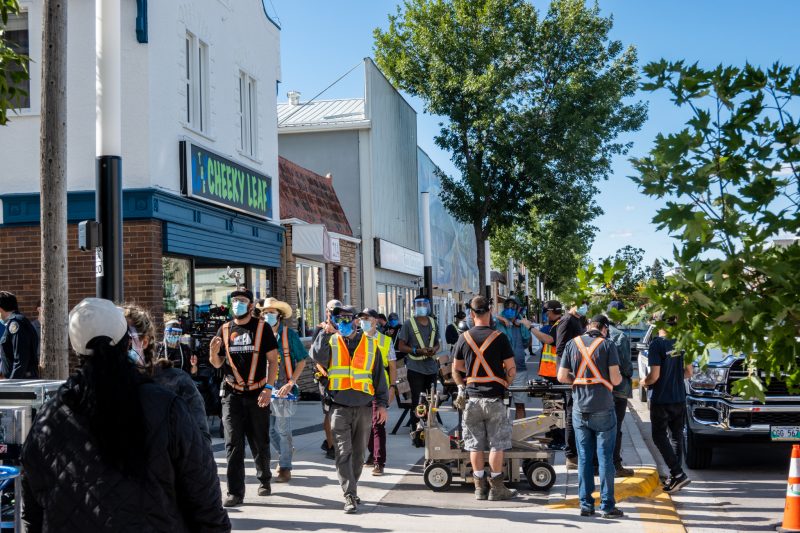 Manitoba leads all of Canada in film and video production tax credits. Production companies receive a 30% fully refundable corporate income tax credit on eligible expenditures and a labour-based credit up to 65% on eligible labour expenditures. Filming in Selkirk qualifies production companies for an additional 5% rural filming credit bonus. This is on eligible salaries paid for work performed in Manitoba, provided at least half of the filming days take place outside of Winnipeg.
For more details on the Manitoba Film and Video Production Tax Credit, visit Manitoba Film and Music.
One of the most important considerations when selecting a filming location is how well the scenery and architecture fit your creative vision and production logistics. Selkirk's variety of architecture and distinct neighbourhoods represent different eras, authentic historic sites, small mid-west town charm, and having proximity to natural features like the Red River provide diverse and easily accessible location options.
Selkirk's history as a steel town and shipping port provides some interesting opportunities for those needing an industrial or maritime backdrop. Add the four-season climate, plenty of sunshine, water quality, acres of green space, parks, and conservation areas, you are presented with great locations and vantage points — all perfectly suited for filming.
Not only is Selkirk the closest city to Winnipeg eligible for the refundable tax credit, but you will also get a geographic location that is accessible to additional incentives. Access to all four modes of transportation – rail, road, air, and port. Selkirk is 20 minutes to Winnipeg, within proximity of an international airport, and a growing local film production infrastructure to support your filming needs.
Join the growing list of production teams who chose to shoot in Selkirk. Major productions include:
A Dog's Purpose
Molly & Max
A Very Sordid Wedding
Heaven is for Real
The Grudge
Breakthrough
We Summon the Darkness
Burden of Truth (TV)
Channel Zero (TV)
Revolve
Fracture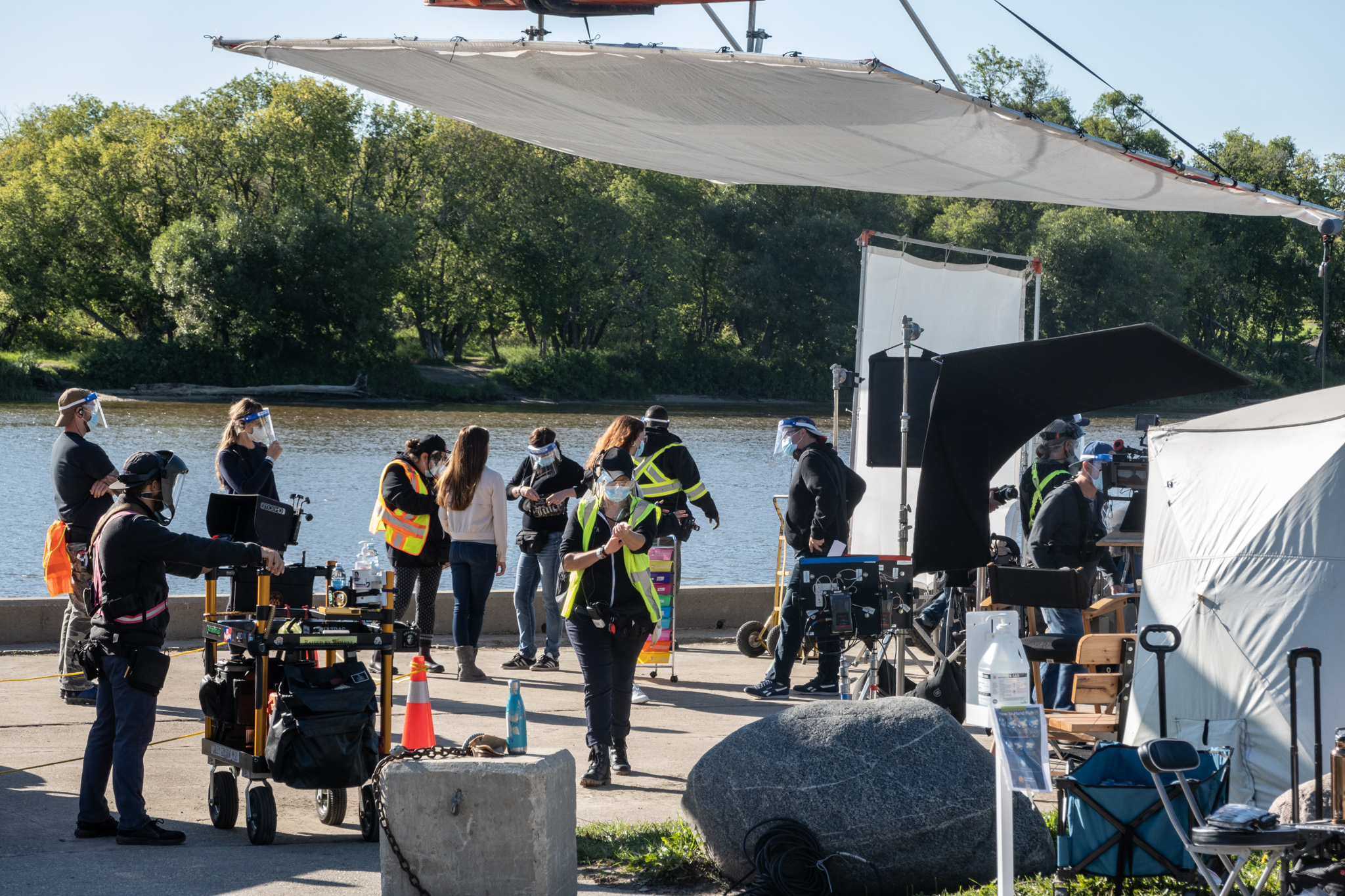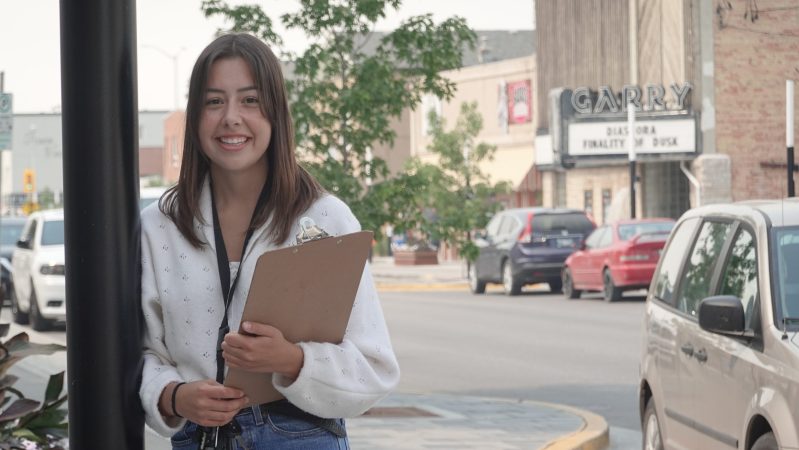 The City of Selkirk's Film Liaison works with production companies to coordinate filming locations and provide access to City services such as online permits, authorizations, and staffing requirements. City staff are familiar with the structure of the city and aim to balance the production's requirements with the needs of Selkirk's residents. They work with production companies from small independent films and documentaries to big-budget studio productions.
The Film Liaison has a comprehensive knowledge of the City's extensive inventory of historic, contemporary, and natural locations. The Liaison can also provide film productions the critical link to key local industry players in government, local production companies, the film-related unions, professional associations, and training institutes. Partners include Manitoba Film and Music, On Screen Manitoba, and Film Training Manitoba. These organizations are in place to provide the resources needed for successful filming in Selkirk.
Your Selkirk Contact:
Ellie Longbottom, Culture Coordinator
City of Selkirk, Film Liaison
630 Sophia Street
Selkirk, MB R1A 2K1
Tel: 204-485-0268
Email: [email protected]
For more information about Selkirk's Key Industries, please go to Data and maps.